Originally formed as the Malayan Servicemen's Association around 1967 in Palmerston North for the purposes of Reunions and get togethers. The first Reunion was held in 1968 and the second in 1971 both in Palmerston North. At this time it was decided to have Reunions every two years in the odd number and move around the Country for everybody's benefit.
The intention was to include all Service personal from the three Armed Services hence the choice of logo that represents the Association to this day. A triangle split evenly three ways into smaller triangles, the colours of these are; Red - Army, Light Blue - Air Force, Royal Blue - Navy, each triangle superimposed and linked by a silver 'M' denoting the common phrase 'M Force'.
The Association is the official voice of those who served in Malaya/Malaysia/Singapore/Borneo and is open to anyone from any countries services, who has served in theatre.
We also welcome expats who served in the Malaya Police or the Malaya Police Field Force.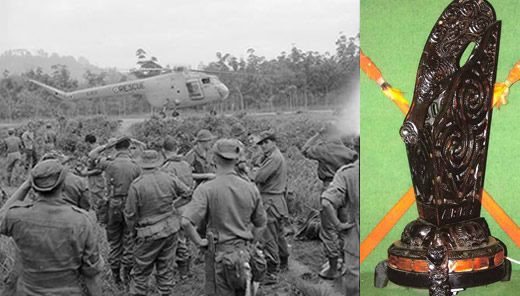 To contact the Association click here